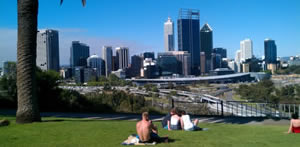 Dads of Perth get ready to be treated! That's what Father's Day in Perth should be all about. With gorgeous Perth in the start of Spring time it is an opportunity on the first Sunday of September to get out and about with dear old Dad as the centre of attention.
We have some great ideas and great venues. Some have Fathers Day lunch specials and others have specials all Fathers day. Make sure you check then out to help with ideas for your super Perth Fathers Day!
Great Perth Fathers Day lunch and fun ideas
Here are some great ideas of restaurants, hotels and venues with special Perth Fathers Days ideas including lunch and dining.
Fathers Day Lunch

The Vines Cafe knows that every dad loves Pizzas and a BBQ. This Fathers Day treat dad to a delicious buffet lunch featuring pizzas and BBQ with a middie of Hahn Super Dry just for Dad. Book it in now.

Buffet Lunch $45 pp | Kids (5 – 12 yrs) $26 pp

Website

|

Email
And further we have a summarised quick guide for things to do in Perth for Fathers day.
Perth Father's Day Quick Guide
So make sure you enjpy your Fathers Day and we hope these ideas help.
| LOCATION | VENUE | EVENT | FROM | COMMENTS |
| --- | --- | --- | --- | --- |
| Vines | Vines Resort | Father's Day Fun | $45 | Terrific Resort with many options. Family dining buffet lunch for Fathers Day. Or why not a Spring game of golf with Dad? And great September accommodation options to make it a weekend to remember. Book in advance. |
| Perth | Aviary | Father's Day | TBC | Always a great place to relax and dad can unwind with some special Dad's Day drinks. |
| Perth | Wolf | Father's Day | TBC | Great venue where Dad may like to relax and have some sophisticated Daddy Drinks! |
| Guildford | Guildford Hotel | Fathers Day Dining | TBC | Dad will enjoy his time with family at The Guildford Bistro. Great food and menus for the family. And Sports Screens so dad can keep up with the latest sports scores. |
| Fremantle | Sweetwater Rooftop Bar | Fathers Day on the Roof | TBC | Terrific Freemantle venue with a rooftop that has variations on options for food and dining. Make sure you checkout in advance and treat Dad on Fathers Day by booking in. |
| Perth | The Globe | Fathers Day Perth Treats | TBC | Treat Dad with a options of Bar, Lounge and Lane at this fabulous Perth Hotel. The food is awesome and families are welcome. Book in advance. |
| Perth | The George | Fathers Day Restaurant | TBC | Great restaurant with options on dining and enjoyment for the family and Special Dad! |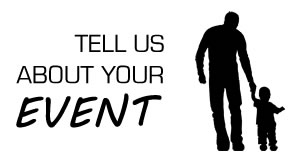 Great Finals Big Days for Perth
Big Days continue in Perth this September. And the next Big Day on the calendar is Grand Final Day Perth.
Father's day is for Dad but long weekends are for the whole family. Make the Queens Birthday Weekend in Perth at the end of September all about you and the people you love.
Don't forget that New Year's Eve is only 3 months away and it's good a time to start planning for ideas on where to go for New Years in Perth.